How to Ignite The Flame To Acquire Exclusive Dating?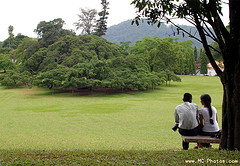 Intense attraction will acquire exclusive dating? which leads to a serious relationship.
I know that this doesn't just happen to me… as much as I hate to admit it. I am sure that a lot of women can identify with this. You go out for coffee with a man you met probably a few days prior. This is basically your first date, and you want it to be informal. You know in your mind that you just want to talk to him and get to know a little more about him. Exclusive dating was the furthest thing from your mind.
But he thinks that you are both an item, and you are both exclusively dating You realize after coffee date you don't really have anything in common. (there was no sparks or intense attraction). But he turns you off even more by calling you constantly. You don't like him that way, but you wouldn't mind being his friend.
However, he gets upset if he invites you to dinner and you turn him down for whatever reason so you don't send him the wrong signal. Essentially, you don't want to lead him on. If you tell him you wouldn't mind hanging with him once in a while as a friend he gets mad and tells you that he already have enough friends and doesn't need any more.
Basically, you are trying not to hurt his feelings by telling him that you are not dating. Nevertheless, you don't see yourself exclusive dating him.
Men go through similar pressure from women who wants exclusive dating commitment from them. A man might date a woman for a while yet refuses to commit to her because he cannot see himself exclusive dating her. He doesn't want to commit to a serious long-term relationship. So, every time she wants to discuss their relationship, he becomes defensive, and withdrawn.
He may eventually pull away from her, and tell her that he doesn't think that the relationship is working out. He may say things like it is not her fault or that she is a good woman, and it is nothing to do with her. It is totally his fault. He may then try and comfort her by telling her that she is a beautiful woman, and he doesn't deserve to have her.
The most popular excuse for not dating her exclusively, is that he is not ready to commit to any one right now, and he is not ready for a serious relationship. A few weeks later he meets another woman, start dating her exclusively, commits to her, and has a very serious relationship with her.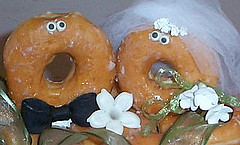 Why men date some women exclusive and not others?
When he mentioned that he wasn't ready for dating her exclusive or to be in a committed relationship. He was just trying not to hurt her feelings. He didn't want to tell her that he just didn't want a committed relationship with her, and that deep down he is not that attracted to her. This is because he didn't feel a profound connection with her.
In other words, he was not addicted to her. The new woman that he ended up dating exclusive, either directly or indirectly knew how to connect and ignite the flames. Thus, maintaining the intense attraction between her and her man. And, for these reasons he only wants to date her.
A major factor in deciding whether a man wants to be in a relationship with you and date you exclusively, depends on how attracted he feels to you emotionally. This attraction I am talking about is the type that makes a man feels addicted to you like a chocoholic who is addicted to chocolate.
This kind of deep attraction makes him feel so close and connected to you that all he thinks about is you. Continue to learn more about how to ignite the flame to let him date you exclusively by clicking on What Men Want


Return From Exclusive Dating To Home Page